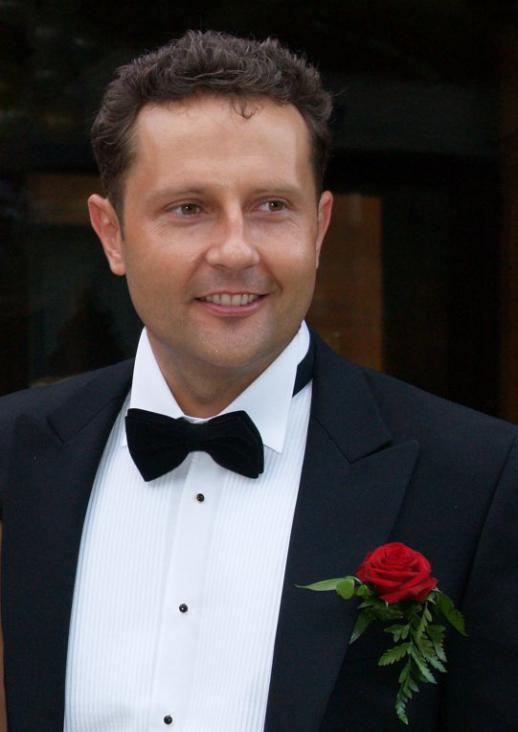 A journey through the world of opera
Concert
Nova Music and Architecture
Location
Concert Hall of CKK Jordanki
The concert takes place as part of the 24th International Festival "Nova Muzyka and Architecture" - Toruń / Kuyavian-Pomeranian 2020.
Artists:
Anna Lichorowicz - soprano
Jacek Jaskuła - baritone
Toruń Symphony Orchestra
Dainius Pavilionis (Lithuania) – conductor
Jerzy Snakowski - introduction
Programme:
W. A. Mozart – Uwertura do opery Wesele Figara
W. A. Mozart – Aria Don Giovaniego Fin ch'han dal vino z opery Don Giovanni
G Puccini – Aria Lauretty O mio Babbino caro z opery Gianni Schicchi
G. Rossini – Aria Figara Largo al factotum z opery Cyrulik Sewilski
G. Verdi – Uwertura do opery Moc przeznaczenia
G. Verdi – Aria Violetty É strano Sempre libera opery La Traviatta
G. Verdi – Duet Violetty i Germonta z opery La Traviatta
M. Glinka – Uwertura do opery Rusłan i Ludmiła
A. Dvorak – Aria Rusałki Pieśń do księżyca z opery Rusałka
B. Dvarionas – Marzenie
G. Puccini – Aria Musetty Quando m'en vo' soletta z opery La Boheme
P. Mascagni – Intermezzo do opery Rycerskość wieśniacza
G. Bizet – Aria Eskamilia z opery Carmen
G. Bizet – Uwertura do opery Carmen
Duration of the concert - approx. 90 minutes.
The history of the opera can be viewed from the perspective of a conflict between word and music. There is drama and theatricality at the root of the virtuosity-based opera's genetic code, and a theatre feeds on different principles than music. Musical drama does not often go hand in hand with theatrical drama, and the bel canto-style vocal performances deal a blow to the comprehensibility of the word, making the plot vague or trivial. But the story of the opera was told by two geniuses who merged music and word into a delightful whole, combining the musical with the theatrical. The first of them was Wolfgang Amadeus Mozart. His Marriage of Figaro is a true masterpiece. It is not easy to find a similar work in the entire oeuvre of comic opera that would showcase such a dynamic and clearly defined plot and energetic music. The Marriage of Figaro has a true 'gallery of characters', but they are not traditionally tailored for the fashion of opera buffa. They are the real people, the flesh and blood, ordinary, simple, yet authentic, with their faults and vices. Sławomir Pietras wrote: "The very first bars of the overture to this popular Mozart's opera make it clear that we are in for a barrel of fun. Then, all throughout the four acts, the music pulsates like the best French champagne, and comic situations change like in a kaleidoscope"..
Aneta Derkowska, PhD
---
There is no intermission.
The event will take place in accordance with current recommendations and guidelines.
Please read the rules and comply with the GUIDELINES FOR THE CONCERT PARTICIPANTS.
IN CONNECTION WITH THE ONGOING COVID-19 PANDEMIA and completing the statement to be given to 
you by staff on the day of the concert.
---