Bilet na prezent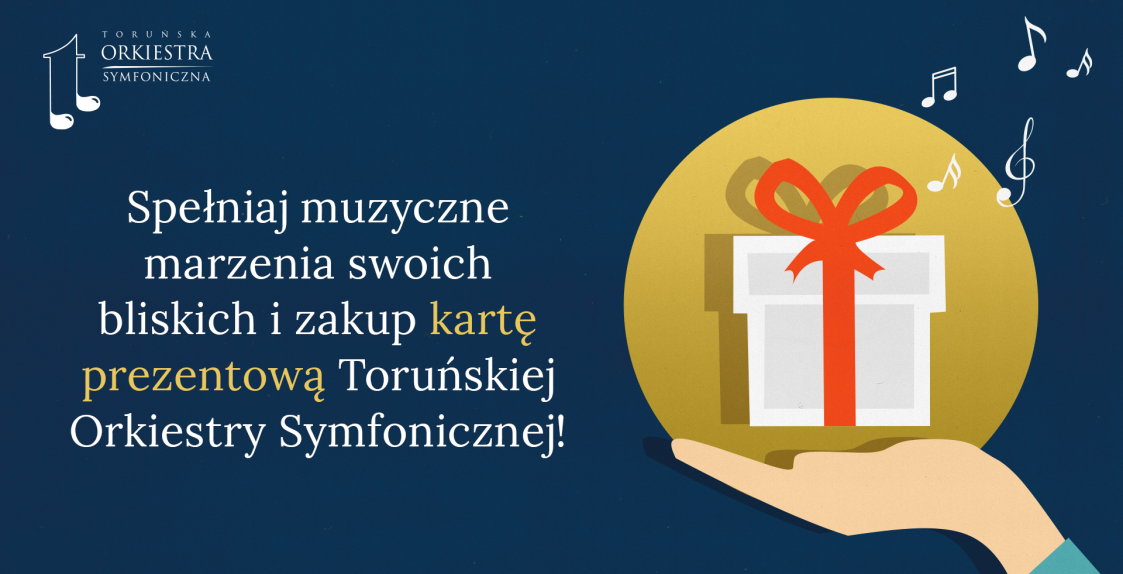 Spełniaj muzyczne marzenia swoich bliskich!
Czym jest Karta Podarunkowa [przedpłacona]?
To przedpłacona karta płatnicza, którą można zapłacić za bilety na koncerty stacjonarne Toruńskiej Orkiestry Symfonicznej.
Ważne informacje:
Jest ona ważna 12 miesięcy od daty jej zakupu lub do wyczerpania środków, które się na niej znajdują.
Można ją zakupić w kasie biletowej CKK Jordanki oraz poprzez stronę www.biletytos.pl
Karta podarunkowa [przedpłacona] to wyjątkowy prezent zarówno dla najbliższych, jak i dla pracowników lub klientów.
Osoba obdarowana sama decyduje na które z wydarzeń repertuaru Toruńskiej Orkiestry Symfonicznej zakupi bilet - koncert symfoniczny, kameralny, recital czy koncert specjalny.
Więcej informacji znajdziesz: TUTAJ