Artists of the 5th International Karol Lipiński Violin Competition
Oferty Specjalne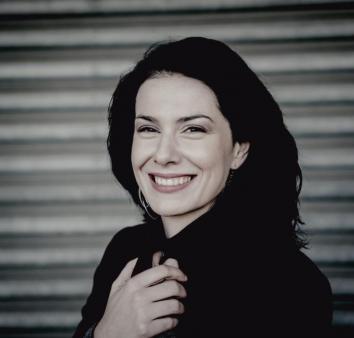 Magda Amara
Magda Amara is a regular guest on many international stages. Playing in venues such as the Musikverein, Konzerthaus Vienna, Theater an der Wien, Mozarteum Salzburg, Concertgebouw Amsterdam, Laeiszhalle Hamburg, Festspielhaus Baden-Baden and Tonhalle Zürich, her performances bring her to many important concert halls in Europe and beyond. M. Amara has been invited to many prestigious festivals, including Dvořákova Praha, Le Sion Festival, Festival de Radio France in Montpellier, International chamber music festival Utrecht, Best of NRW, Neuberger Kulturtage and Attergauer Kultursommer, and enjoyed successful collaborations with the Vienna Chamber Orchestra, the North Netherlands Orchestra, the Cairo Symphony Orchestra and the Czech Philharmonic Orchestra Brno.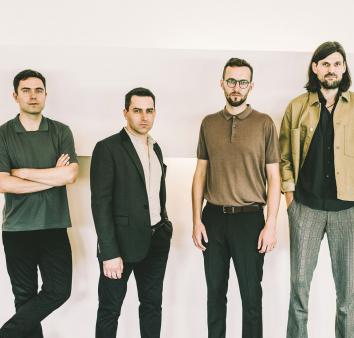 Atom String Quartet
Atom String Quartet is one of the most intriguing string quartets in the world, and also one of best Polish jazz bands. The group combines the capabilities of a string quartet (i.e. two violins, viola and cello) with improvisation in its broad sense. The set of instruments of a chamber music ensemble, which is most classic and firmly established in music tradition, enables the artists to search for new sound and formal achievements. It is difficult to define, in an explicit way, the music style of the group. Its music output, besides jazz, shows sources of inspiration coming from Polish folk, music of various regions of the world, and also contemporary and classical music.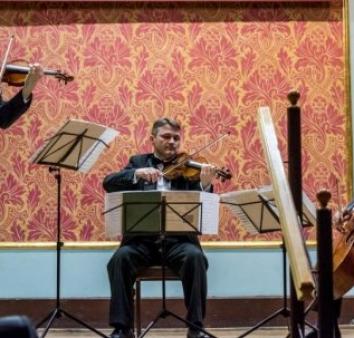 Andrzej Gębski
Skrzypek, solista, kameralista, pedagog; naukę gry na skrzypcach rozpoczął w siódmym roku życia. Studia wiolinistyczne ukończył w Akademii Muzycznej im. Fryderyka Chopina w Warszawie w klasie prof. Mirosława Ławrynowicza, uzyskując w 1997 r. dyplom z wynikiem celującym. Swoje umiejętności doskonalił pod kierunkiem Wolfganga Marschnera oraz Krystyny Makowskiej i Andrzeja Wróbla (kameralistyka). Jest laureatem IV Międzynarodowego Konkursu Muzycznego im. Karola Szymanowskiego w Łodzi, II Międzynarodowego Konkursu Współczesnej Muzyki Kameralnej im. Krzysztofa Pendereckiego oraz XI Międzynarodowego Konkursu Interpretacji Muzycznej im. Pierra Lantier'a w Paryżu.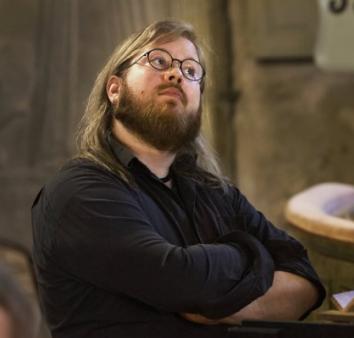 Matias Häkkinen
Artist is a versatile harpsichordist, at ease with a variety of musical styles. In this programme, he will be marrying folk melodies with baroque harmony and phrasing, and translate the refined style of the French school of harpsichord into a wide spectrum of the sounds of nature enriched with folk overtones.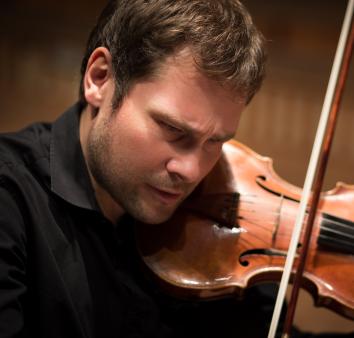 Jakub Jakowicz
Jakub Jakowicz learned to play the violin from his father, Krzysztof Jakowicz, also as a student at the Fryderyk Chopin Academy of Music in Warsaw. He is also the last student of one of the founders of the Polish violin school, Professor Tadeusz Wroński. He gave his first public concert at the age of eleven. In 1998, at the invitation of Krzysztof Penderecki, he performed at the composer's festival in Kraków. In 2001, he debuted with the Munich Philharmonic under the direction of Pinchas Steinberg. Since then, he has performed as a soloist with many renowned orchestras, including the National Philharmonic Orchestra in Warsaw, Orchestra del Maggio Musicale in Florence, the Czech Philharmonic in Prague, Orchestra di Santa Cecilia in Rome, the Dresden Philharmonic, Orchestre de la Suisse Romande in Geneva, Orquesta Nacional in Madrid, the Royal Stockholm Philharmonic, Orquestra Sinfônica do Estado de São Paulo and the Concerto Köln.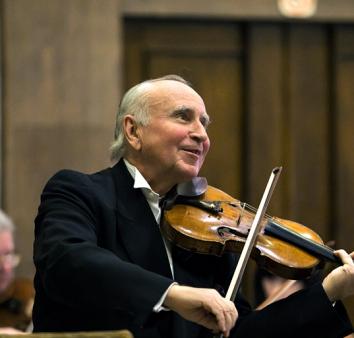 Krzysztof Jakowicz
An outstanding violinist, particularly cherished by Witold Lutosławski, to whom the composer entrusted the Polish premieres of all his violin works (Chain II, Partita in the version with orchestra and Subito, his last work). At Lutosławski's personal request, he performed the composer's works under his direction at numerous important music centres around the globe. He received his degree (with distinction) having studied under the supervision of such eminent violin masters as Tadeusz Wroński, Josef Gingold, Eugenia Umińska, János Starker and Henryk Szeryng.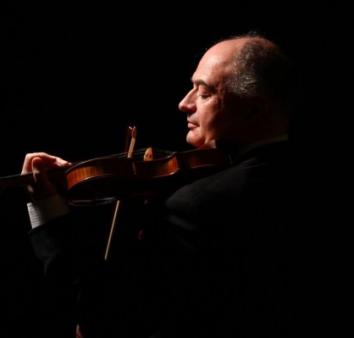 Ilya Kaler
He is one of the most outstanding personalities of the violin today, with a career ranging from that of soloist and recording artist to chamber musician and professor. He is the only violinist in the world to win the Gold Medal at three of the world's most prestigious international violin competitions: the Tchaikovsky Competition in Moscow (1986), the Sibelius Competition in Helsinki (1985), and the Paganini Competition in Genoa (1981). Praised by Gramophone magazine as "the magician, bewitching our ears," Kaler has earned rave reviews for his solo appearances with distinguished orchestras such as the Leningrad, Moscow, and Dresden Philharmonic Orchestras, the Montreal Symphony, the Danish and Berlin Radio Orchestras, the Moscow and Zurich Chamber Orchestras, and most major American orchestras.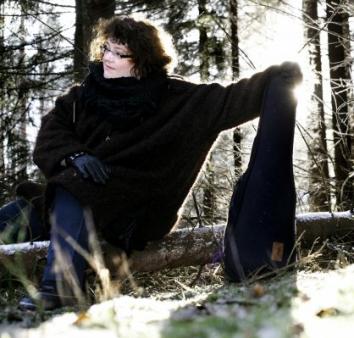 Kreeta-Maria Kentala
Kreeta-Maria has been brought up in an atmosphere of respect for folk music traditions nurtured by her parents. Already in her early childhood she became acquainted with the traditional melodies played by the pelimanni, i.e. Finnish folk musicians. As a violinist, performing a Baroque repertoire, she has participated in various projects combining the Baroque and folk musical traditions.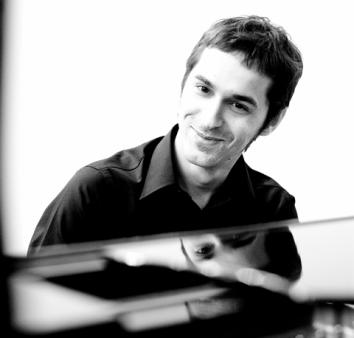 Piotr Kopczyński
The pianist Piotr Kopczyński has been a lecturer at the Fryderyk Chopin University of Music in Warsaw since 2012. He graduated from the same university in 2008 in the piano class of Professor Piotr Paleczny and in chamber music under the direction of Professor Maja Nosowska. He perfected his skills during master classes in Poland and abroad, with such eminent musicians as Arie Vardi, Viera Gornostajewa, Alexei Orlowiecki, John O'Connor, Kevin Kenner and Vitaly Samoshko. The artist was also a scholar of the Polish Children's Fund, the Minister of Culture and Art, and a two-time winner of the 'Musical Forum of the Young' of the Austrian Cultural Forum in Warsaw. As a chamber musician, he performed with such artists as Katarzyna Budnik-Gałązka, Ryszard Groblewski and Janusz Wawrowski.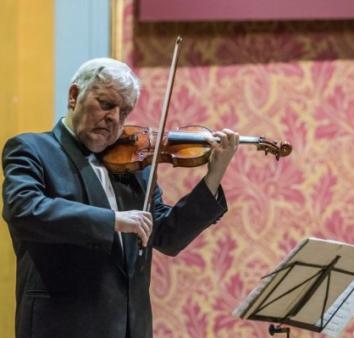 Konstanty Andrzej Kulka
Konstanty Andrzej Kulka (born 5 March 1947) is a Polish violinist, recording artist, and professor of the Fryderyk Chopin University of Music in Warsaw since 1994, also heading the Institute of String Instruments there. Kulka graduated with honors from the Stanisław Moniuszko Academy of Music in Gdańsk in 1971. He played over 1,500 recitals internationally, including in the United States, Japan, and Australia. Kulka is a guest performer with the Berliner Philharmoniker, Chicago Symphony Orchestra, London Symphony Orchestra, English Chamber Orchestra, Royal Concertgebouw Orchestra in Amsterdam, Minneapolis Symphony Orchestra, and Saint Petersburg Philharmonic Orchestra. He took part in leading music festivals including in Lucerne, Bordeaux, Flandria, Berlin, Prague, Barcelona, Brighton, and Warsaw.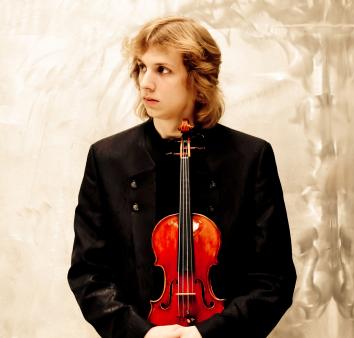 Albrecht Menzel
Winner of the Grand Prix and First Prize at the 2016 Toruń International Violin Competition in Poland, and a prizewinner at the 2015 Premio Paganini Competition in Genoa, Albrecht Menzel's career has gained international recognition. As soloist Menzel has played with, among others, the London Philharmonic Orchestra, the Munich Radio Orchestra, the Magdeburg Philharmonic, the North West German Philharmonic Orchestra, the Leipzig Symphonie Orchestra, the Frankfurt Brandenburg State Orchestra, the Łódź Symphony Orchestra, the Polish Chamber Philharmonic Orchestra, the Silesian Philharmonic Katowice, the New Russia State Symphony Orchestra and the Orchestra del Carlo Felice Genova under the baton of Kurt Masur, Vasily Petrenko, Mirosław Jacek Błaszczyk, Kimbo Ishii und Juozas Domarkas.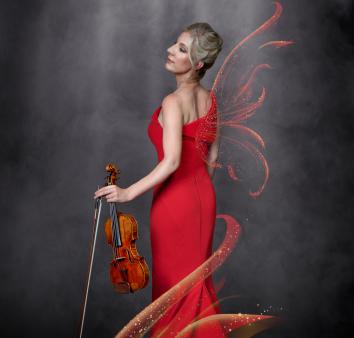 Elizabeth Pitcairn
Violin virtuoso Elizabeth Pitcairn has earned a stunning reputation as one of America's most beloved soloists. She appeared as soloist with the Philadelphia Orchestra at the Academy of Music and in the year 2000 gave her New York debut at Alice Tully Hall with the New York String Orchestra. She has since performed at Carnegie Hall, Walt Disney Concert Hall, the Fisher Center and the Kimmel Center.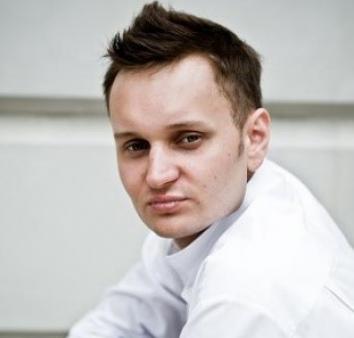 Voytek Proniewicz
Voytek Proniewicz made his solo debut with the Warsaw Philharmonic Orchestra in 2005. Since then he has appeared with the orchestras of Wrocław Philharmonic, Szczecin Philharmonic, Rzeszów Philharmonic, Kielce Philharmonic, Gorzów Philharmonic, Toruń Symphony Orchestra as well as Sinfonia Iuventus Orchestra, Sinfonia Viva Orchestra and many youth orchestras. He performed under the baton of Jan Krenz, Jerzy Maksymiuk, Mariusz Smolij, Tadeusz Wojciechowski, Tomasz Radziwonowicz, Ewa Strusińska and played violin concertos of Mozart, Bach, Vivaldi, Tchaikovsky, Bruch as well as different works of Sarasate, Wieniawski, Lipiński, Kreisler, Lutosławski, Piazzolla.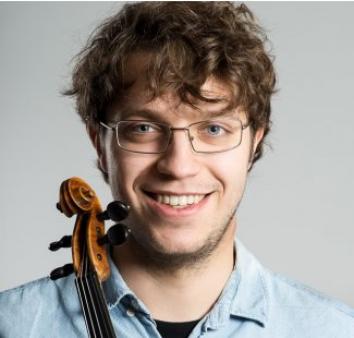 Adam Siebers
Began to play the violin at the age of seven in the Karol Szymanowski General Primary Music School in Toruń in the violin class of Mr Jefim Stinerman. Over the period 2003 – 2016 he studied with Prof. Marcin Baranowski, initially in the Henryk Wieniawski General Secondary Music School in Poznań and then in Academy of Music in Poznań, from which he graduated with honours in 2016.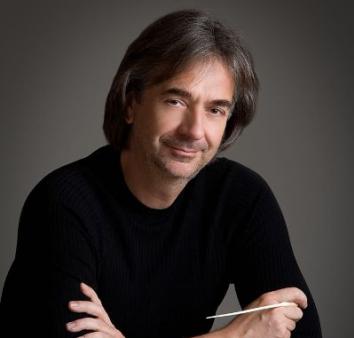 Mariusz Smolij
He is considered one of the most exciting conductors of his generation. Frequent recording artists for NAXOS International, he has been consistently gaining international critical acclaim including praises by the New York Times for "compelling performances". Maestro Smolij led over 130 orchestras in 28 countries on five continents appearing in some of the most prestigious concert halls of the world, including the Carnegie Hall and Lincoln Center in New York, Kimmel Center in Philadelphia, Zürich Tonhalle, Salle Gaveau in Paris, Concertgebauw in Amsterdam, and National Art Center in Beijing, China.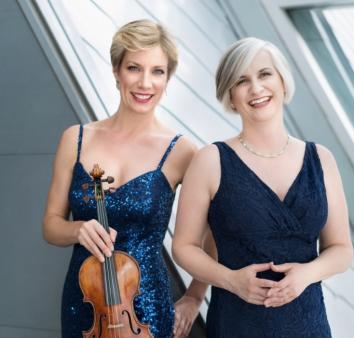 Louise Thomas
Pianist Louise Thomas has concertized extensively throughout Europe, North America and Asia at such concert venues as the Tchaikovsky Conservatoire in Moscow, the Franz Liszt Academy Museum in Budapest, the Forbidden City Concert Hall in Beijing, Walt Disney Concert Hall in Los Angeles and Weill Hall in New York City. Louise Thomas was born in Ireland and completed undergraduate musicology studies at Trinity College, Dublin. She received a German Government scholarship to continue piano performance studies at the Hochschule für Musik und Theater in Hannover, Germany where she received a Konzertdiplom in the solo piano class.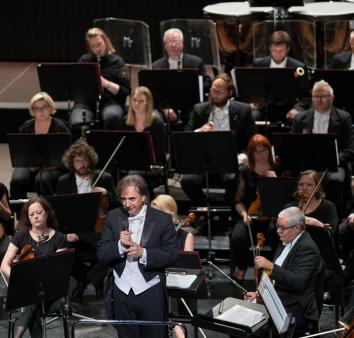 Toruń Symphony Orchestra
In 2019, the Toruń Symphony Orchestra celebrates its 41st anniversary. It was founded as the Toruń Chamber Music Orchestra in the artistic season of 1978/79 and performed under the auspices of the City of Toruń since 1990. The orchestra receives the funding for its activities from the City of Toruń, to which it owes its dynamic development. Since February 2006 it is officially named as the Toruń Symphony Orchestra. The orchestra has gained a firm standing among many other cultural institutions in our town. This is due to the concerts performed in Toruń as well as at numerous tourneés, both in Poland and abroad. In the course of thirty-five years of their artistic activity, the orchestra played in most of Polish cities, in many European countries (e.g. Belgium, Switzerland, Czech Republic, Slovakia, Germany, Denmark, Great Britain, Italy, France, Belarus, Lithuania), at many prestigious festivals.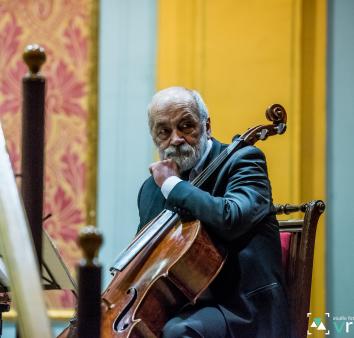 Andrzej Wróbel
Wiolonczelista Andrzej Wróbel w 1972 r. ukończył Państwową Wyższą Szkołę Muzyczną w Warszawie. Działalność artystyczną rozpoczął jeszcze przed ukończeniem studiów. W latach 1966-86 był członkiem Zespołu Kameralistów Filharmonii Narodowej, kierowanego przez Karola Teutscha. W 1972 r. założył, wspólnie ze skrzypkiem Janem Tawroszewiczem, kwartet smyczkowy "Kwartet Polski". Z Kwartetem zdobywał nagrody na konkursach: w Colmar (I nagroda), w Belgradzie (II nagroda), w Monachium (III nagroda). Zespół dokonał wielu nagrań dla radiofonii niemieckiej, szwajcarskiej, francuskiej oraz polskiej. Nagrał też płytę dla wytwórni Polskie Nagrania.