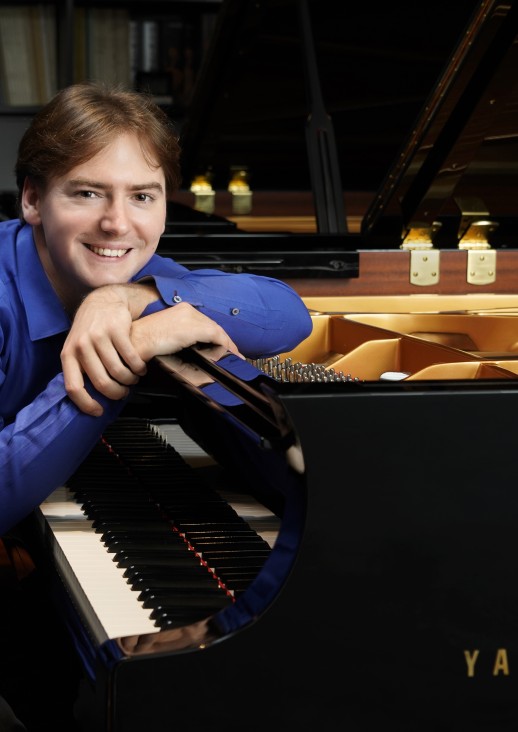 The Poetic Chopin
Concert
Nova Music and Architecture
Location
Chamber Hall CKK Jordanki
Kujawy + Pomorze – promotion of the economic potential of the region – 2nd
Artists:
Grzegorz Niemczuk - piano
Lucyna Żbikowska - recitation
Programme: 
F. Chopin:
- Nocturne in B-flat minor Op. 9 No. 1
- Rondo in C minor Op. 1
- 5 Mazurkas  Op. 6
- Scherzo in B-flat minor Op. 31
- Tarantella in A-flat major Op. 43
- Ballade in G minor Op. 23
- Polonaize A-flat major Op. 53
Frédéric Chopin (1810-1849) was undoubtedly a piano poet. He preferred chamber music to grand stages. He put Pleyel pianos – delicate and more refined soundwise – before Erard pianos of greater sound volume. He loved only one instrument and took the development of the virtuosic style brillante to its peak, transforming and enhancing the expression. Chopin's Nocturn in B Minor, Op. 9, No. 1, as Mieczysław Tomaszewski said: 'emerges from silence and to silence returns'. In the middle part, one can hear the sound of mazurkas and the themes from the old song Chmiel (Hops). 
The Scherzo in B Minor, Op. 31 has a true Beethoven-like sound. It was considered a true masterpiece and sparked the imagination of listeners who competed in expressing their uttermost admiration. Robert Schumann heard Byronic accents in it. To Frederick Niecks, Scherzo brought to mind the thoughtfulness of Gioconda (by Leonardo da Vinci), full of longing and premonition. Ferdynand Hoesick heard 'demonic accents in this fiery poem'. 
Chopin's Mazurkas are not utilitarian in nature, though. They constitute a form of musical expression that combines the processed folk features and a sophisticated harmonic language. From the earliest Mazurkas, Op. 6, Chopin extensively used chromatics, merging the Slavonic sound of folk origin with the then popular orientalism. 
During the evening, we will also hear the Polonaise in A-Flat Major. Irena Poniatowska wrote about it that: '[It is] a masterpiece of the genre, it bedazzles you with its monumentality, pathos, grandiosity, and virtuosity employed by the brilliance and power of the main idea that finds its apogee in the coda'.  
The peak of romanticism in Chopin's music are ballads inspired by Mickiewicz's ballads. The first one, Ballad in G Minor, Op. 23, was considered by Shumann the most savage one, which is due in the most part to the frenetically energetic finale full of passages and chords. 
The programme also includes the Rondo in C Minor, Op. 1 and Tarantella in A-Flat Major, Op. 43. We wish you great time with the angelic music by Chopin.
Aneta Derkowska