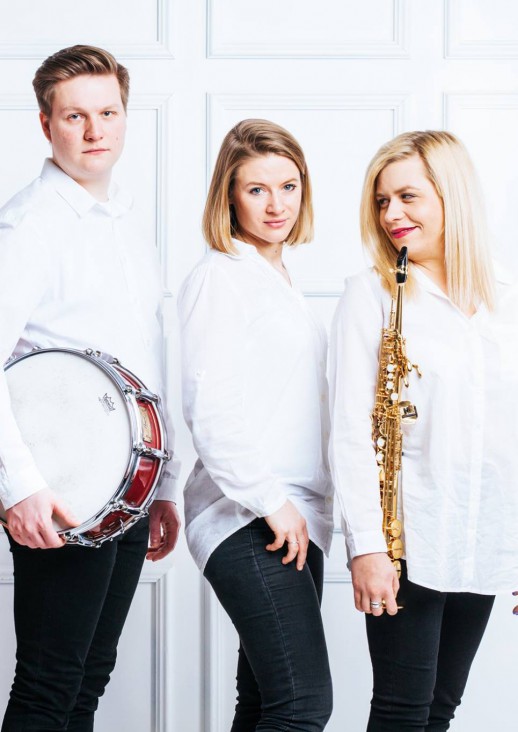 In the rhythm of tango
Concert
Great composers - Great anniversaries
Broadcast online
Location
Chamber Hall of CKK Jordanki and YouTube
Concert on the occasion of the 100th anniversary of A. Piazzolla's birth
Concert on the occasion of European Funds Open Days
---
The event will be part of the project "Great composers - Great anniversaries"
Great Composers - Great Anniversaries is a project to commemorate artists who celebrate important anniversaries in 2021. It will be a series of 12 events featuring: symphonic and chamber concerts, recitals, a poster exhibition, film screening and a lecture. The project is a reference to the following anniversaries: the 280th death anniversary of A. Vivaldi, the 100th death anniversary of C. Saint-Saëns, the 50th death anniversary of I. Stravinsky, the 120th death anniversary of G. Verdi, the 230th death anniversary of W. A. Mozart, 110th death anniversary of G. Mahler, the 100th death anniversary of W. Żeleński and the 100th birth anniversary of A. Piazzolla. Prominent artists have been invited to participate in the project (Marek Tomaszewski, Krzysztof Książek, Piotr Buszewski, Piotr Sałajczyk), as well as young winners of competition awards, students of music academies and pupils.
---
The concert will take place with the participation of the audience in the Chamber Hall of CKK Jordanki and livestreaming on YouTube
Ulla Saxophone Trio:
Urszula Gosk-Baranowska - saxophone
Konrad Gzik - saxophone
Natalia Pawlaszek - piano
Martyna Ciok-Rycak - vocal
Michał Bator - drums
Programme: works of Astor Piazzolla:
Fuga y miesterio
Yo Soy Maria z opery Buenos Aires
Cztery Pory Roku w Buenos Aires - Wiosna, Lato
Tanti Anni Prima
Adios Nonino
Oblivion
Escualo
Libertango
---
The event will take place in accordance with current recommendations and guidelines.
Please read the rules and comply with the GUIDELINES FOR THE CONCERT PARTICIPANTS.
IN CONNECTION WITH THE ONGOING COVID-19 PANDEMIA and completing the statement to be given to 
you by staff on the day of the concert.