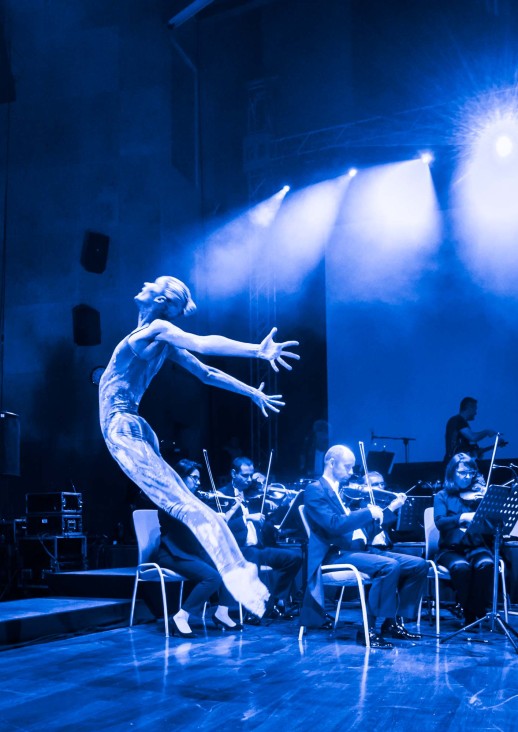 Symphonica
Location
Concert Hall CKK Jordanki
After almost two years, Symphonica is coming back with an extended programme and new performers. Our special guest will be Michał Szpak. Performers: Damian Ukeje, Kamil Franczak, Kamil Skicki, Monika Pilarczyk, Sylwia Lorens, Agata Kamykowska (dance). Soloists will be accompanied by the Toruń Symphony Orchestra and the instrumental ensemble of the Futura Philharmonic, composed of: Mirek Hady - drums, Robert Szewczuga - bass, Maciek Żuchowski - guitar, Dawid Makosz - piano. The concert will be hosted by Mikołaj Blajda, the originator and artistic director of the project. The programme includes songs by Metallica, Iron Maiden, AC/DC, Guns N'Roses, Nirvana, Aerosmith, and more. Symphonic arrangements, carefully directed light and visualisations make up an incredible show. Symphonica offers almost 2 hours of a real rock treat!
Artists:
Michał Szpak
Sylwia Lorens
Monika Pilarczyk
Damian Ukeje
Kamil Franczak
Agata Glenc - dance
Kamil Skicki - violin solo
Band Filharmonii Futura
Toruńska Orkiestra Symfoniczna
Mikołaj Blajda - conductor, art conducting
Programme:
Deep Purple - "Smoke On The Water" 
AC/DC - "Highway to Hell" 
Irom Maiden - "Run To The Hills"                            
Guns N'Roses - "Knockin' On Heaven's Door"
Nirvana - "Smells Like Teen Spirit" 
Metallica - "Unforgiven" 
Faith No More - "I'm Easy" 
Nightwish - "Phantom Of The Opera" 
Aerosmith - "I Don't Wanna Miss a Thing" 
AC/DC - "Thunderstruck" 
Metallica - "Nothing Else Matters"   
Prince - "Purple Rain" 
Rockowe aranżacje: "Taniec z szablami" i "Habanera" 
Guns N'Roses - "Sweet Child o Mine"    
Metallica- "Enter Sandman"  
Europe - "Final Countdown"  
Queen - "We will rock you"