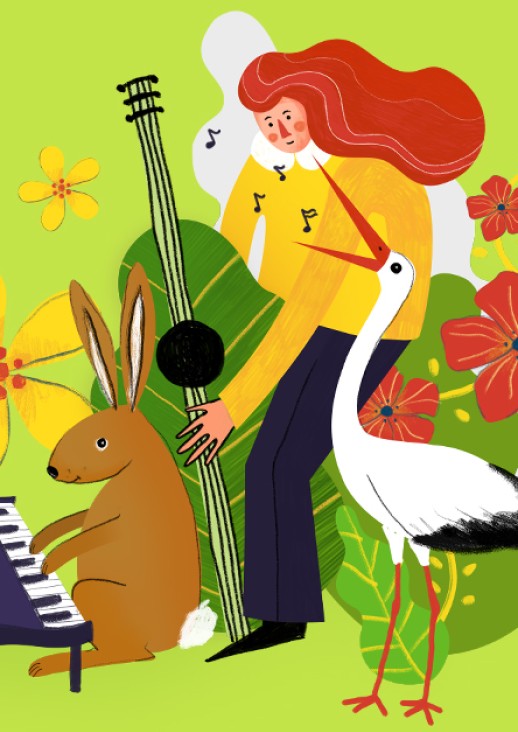 Time for us | March comes in like a lion and goes out like a lamb!
Location
Rehearsal Hall of CKK Jordanki
This popular proverb shows how varied and surprising March weather can be. We invite all 'Time for Us' concertgoers for a musical welcoming of the spring – sunny in major and cloudy in minor, rainy staccato, stormy forte and cheerful pianissimo.
The Time for us series was created with children and also with parents in mind. The classes introduce the little ones to the world of instruments, make them familiar with their sound, activate them to participate in games, while allowing the adults who take care of them a moment of rest. They are run in an accessible and relaxed manner with the participation of professional artists.
Time for Us proves that in the world of music there is space for everyone, and children are the most demanding audience! 
Preparation and introduction: Adriana Wdziękońska
All concerts take place in the Rehearsal Hall of CKK Jordanki
Tickets: 15/40 PLN
The number of tickets is limited. There is a limit: one guardian per one child.
---
There is no intermission in the concert.
The event will take place in accordance with current recommendations and guidelines.
Please read the rules and comply with the GUIDELINES FOR THE CONCERT PARTICIPANTS. IN CONNECTION WITH THE ONGOING COVID-19 PANDEMIA.