Project - Composing Comissions
Toruń Symphony Orchestra participated in the program of the Minister of Culture and National Heritage "Composing Commissions" carried out by the Institute of Music and Dance.
The goal of the programme is to support contemporary music by commissioning new piece and creating conditions conducive to their permanent presence in public space. The core task of the programme is to increase the role of new music as a vital medium of social communication, and to include contemporary compositions in the process of transformation of contemporary culture, among others by contextualizing them through a redefinition of the notions of high culture, the role of the artist and the audience, or the impact of new media and technologies on musical language and reception. Another fundamental objective behind the programme is to utilize the latest musical compositions as a tool of cultural and artistic education; to popularize contemporary music among non-professionals, including children and the youth; and to facilitate their contact with composers, as well as the creative process, from the idea through the composition and performance of a music work, thus challenging the stereotypical understanding of contemporary music as a hermetic concept.
The website of the Institute of Music and Dance 'Composing Commissions' programme: zamowieniakompozytorskie.pl
---
MACIEJ BAŁENKOWSKI
Maciej Bałenkowski (1993*) – composer, currently PhD student under the supervision of prof. dr h.c. mult. Krzysztof Penderecki at The Academy of Music in Cracow. He started his music education at the age of 7 at The Oskar Kolberg Music School of the First and Second Degree in Radom (piano, trumpet and organ classes). In the years 2012-2017 he studied composition under dr hab. Robert Kurdybacha at The Karol Lipiński Academy of Music in Wrocław (graduation with distinction and "Primus inter pares" honorary diploma in 2017).
Laureate and finalist of over 20 international and national composition prizes. His works have been performed and awarded in the USA, Canada, the UK, Russia, Argentina, Brazil, the Netherlands, Belgium, Switzerland, Germany, the Czech Republic, Hungary, Estonia and Poland. His most significant achievements include The Respighi Prize 2018 – award of Chamber Orchestra of New York and family and archivist of Ottorino Respighi, 1st prize at "Debut Berlin 2017" International Concert Competition in Berlin, 1st Prize at Nova Chamber Orchestra call for scores in 2019 in Cordoba in Argentina, 1st Prize at the Young Composer's Competition in Vancouver (2015), 1st Prize at the 4th Annual Call for scores composition competition, organized by Veridian Symphony Orchestra in Yuba City, California (2016), 1st prize at "Sinfonietta per Sinfonietta" International Composition Competition under the honorary patronate of Krzysztof Penderecki, organized by Sinfonietta Cracovia (2015) as well as number of other prizes and awards. Scholar of Hochschule der Künste Bern (Bern, Switzerland) as well Conservatorio superior de música "Joaquín Rodrigo" (Valencia, Spain), where he studied under prof. Xavier Dayer, prof. Daniel Glaus and prof. César Cano (the years 2015-2016).
Compositions of Maciej Bałenkowski have been perfomed by such renowned orchestras and choirs like Chamber Orchestra of New York, London Philharmonic Orchestra, Vancouver Chamber Choir, Glasparlenspiel Sinfonietta (Tallinn Sinfonietta), "Amadeus" Polish Radio Chamber Orchestra, Toruń Symphony Orchestra, Sound Factory Ochestra (Wrocław), Urban Playground Chamber Orchestra (New York City), German National Orchestra, Anima Musicae Chamber Orchestra (Budapest), Sinfonietta Cracovia (Cracow), Elbląg Chamber Orchestra, Veridian Symphony Orchestra (Yuba City, Kalifornia, USA), Viennese Moonlight Symphony Orchestra (Wien) and many others; in concert halls like: Carnegie Hall, Berlin Philharmonie, Wiener Musikverein, Queen Elisabeth Hall, Utrecht Philharmonie, Moscow Concervatory Concert Hall, Di Menna Center for Classical Music in New York City, The San Francisco Conservatory of Music, Auer Hall Indiana University Jacobs School of Music in Bloomington, Cracow Philharmonie, Szczecin Philharmonie, Poznań Philharmonie, Royal Conservatory Concert Hall in Antwerp, The Gallery of 19th Century Polish Art in the Sukiennice and many others.
In the artistic season of 2017/2018, Maciej Bałenkowski was Composer in Residence of the Orchestra of the Royal City of Cracow "Sinfonietta Cracovia", as the part of the program of the Institute of Music and Dance (IMiT). In the artistic season of 2019/2020 he is the Composer in Residence of the Argentinian orchestra "Camerata Nova Chamber Orchestra". The same time - as a representative of Polish composers, in the 2019/2020 season he participates in a prestigious program with London Philharmonic Orchestra, which is related with the creation of a new composition and its premiere by this renowned orchestra. In June 2020 in Carnegie Hall will take place the premiere of his new composition performed by the Chamber Orchestra of New York under the direction of Salvatore di Vittorio.
Maciej Bałenkowski is the laureate of number of scholarships like: 'Młoda Polska 2017' Ministry of Culture Scholarship, Ministry of Culture Scholarship for remarkable achievements (2015, 2016), Ministry of Science and Higher Education Scholarship for outstanding achievements (2014), Mayor of Wrocław Artistic Scholarship (2014, 2015, 2016), "Grazella" Anna Maria Siemienska Foundation Scholarship (2015), Student Scholarship Programme scholarship by City Council of Wrocław (2015), Scholarship for the best PhD students (2018), Principal of The Karol Lipński Academy of Music in Wrocław Scholarship (2014, 2015, 2016), Jacek Malczewski scholarship (2012) and Mayor of Radom Artistic Scholarship (2011). Maciej is also the laureate of The Lower Silesian Capital Club Award 2017, Creative Award of Marshal of the Mazovian Voivodeship (2017) as well as Music Award of "Radom Association of Generations Award" for outstanding music achievements (2012).
Until now his output has been focused primarily on music written for larger casts, such as symphony orchestras, chamber and string orchestras, choir.
---
Hommage à Lipiński
Hommage à Lipiński by Maciej Bałenkowski has been commissioned by Toruń Symphony Orchestra specially for the inauguration of the 41st artistic season 2019/2020. By opening the concert with this work the orchestra will pay a symbolic tribute to the outstanding Polish violinist and composer Karol Lipiński and make an introduction to the upcoming 5th Karol Lipiński International Violin Competition, due to begin on 1 October 2019. Therefore, it is the violin section that will play the dominant role in this work. The composer's aim is to achieve a blend of the traditional and the modern with a touch of his own style (including innovative syncopation, dynamics, energy and lack of routine). The educational element of the project will also be invaluable: nurturing the memory of this great violinist and composer by creating a new work for symphonic orchestra which is dedicated to his memory and bears references to his work; preserving him and the role he played in Polish music; promoting his music and imprinting it into the consciousness of the listeners.
Related events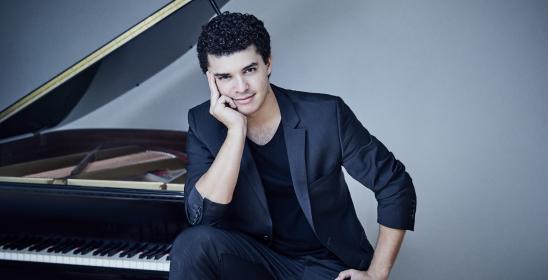 Concert
Composing comissions
Location
Concert Hall of CKK Jordanki