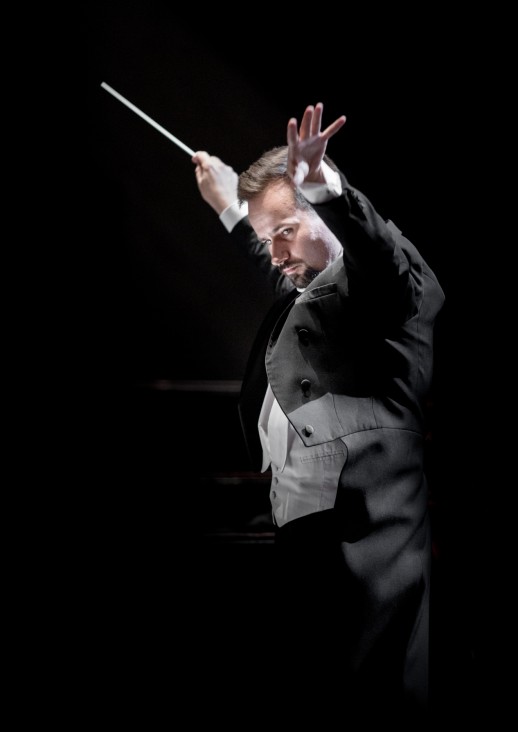 SEROCKI #100 KINO
Location
Concert Hall CKK Jordanki
Koncert odbędzie się w ramach projektu
SEROCKI #100
Performers:
Adam Banaszak - conductor
Toruń Symphony Orchestra
Karol Furtak - lecturer
In the program:
K. Serocki - Suite from the 'Potop' movie (PREMIERE PERFORMANCE)
W. Kilar - Waltz from the 'Promised Land' movie
W. Kilar - Cavalry march from the 'Chronicle of Amorous Accidents' movie
W. Kilar - Tango from the Jealousy and Medicine movie
W. Kilar - Suite of film music 'Death and the Maiden'
K. Dębski - Suite from the 'In Desert and Wilderness' movie
M. Lorenc - Theme from the 'Zakochani' movie
M. Lorenc - Elena's dance from 'The Bandit' movie
M. Lorenc - Chase from 'The Bandit' movie 
M. Lorenc - Themes from the television series 'Ojciec Mateusz' 
M. Zieliński - Kiss from the 'Tylko mnie kochaj' movie
M. Zieliński - Main Theme from the television series 'Kryminalni' 
M. Zieliński - Finale from the film 'Nigdy w życiu'
Kazimierz Serocki's film output includes over a dozen feature film projects and over thirty short films. In this area, Kazimierz Serocki's music seems to be an oeuvre by a completely different artist, nevertheless, in its detailed examination, as well as in the expressive layer of these compositions, there are clear traits of his individual style. 
The beginnings of Serocki's interest in film music date back to the time of his studies with Kazimierz Sikorski in Łódź, which was already the center of development of domestic cinematography in the late 1940s. It should be recalled that it was there, where many of the leading figures associated with post-war Polish cinema resided, that the first post-World War II university to specialize in this field was opened in 1948. However, Serocki composed his first film music even before the inauguration of the Łódź 'Film School'. It was 1946, and the young Serocki composed music for the short film Gimnastyka dla wszystkich. At this point, it is worth recalling that Kazimierz did not shy away from composing applied music at the time, so his interest in music for cinema is not surprising. However, despite eventually choosing a different professional path, which focused on faithfully sticking to his own ideals of 'composing with the tone colors', he continued to create film music for many years to come - the last feature-length film for which he created a soundtrack is Potop from 1974, directed by Jerzy Hoffman. Kazimierz Serocki thus contributed to the production, which was nominated for an Academy Award in the best foreign language film category a year later. 
It is the music from this film that will resound during the final concert, composed into a suite that will have its premiere performed by the Toruń Symphony Orchestra conducted by Adam Banaszak. It is a testament not only to Serocki's composing skills, allowing him to test himself in a genre of music so different from his idiomatic own work, but also to his awareness of convention and his ability to dialogue with it. 
This composition will be complemented by other Polish works related to cinema. Among them, of course, there will be those composed by the 'masters of Polish film music' led by compositions by Krzesimir Dębski and Wojciech Kilar. Alongside them, the Toruń Symphony Orchestra will perform music by Michał Lorenz, born in 1955 and awarded with numerous prizes, as well as compositions by Maciej Zieliński, representing an even younger generation of film composers and a pupil of Marian Borkowski. 
The concert will be complemented by a lecture on applied music in the post-war history of Polish culture. In addition to film music, it will also discuss socialist realist compositions, such as mass songs, several of which are also in Serocki's oeuvre, as well as a much older phenomenon, although alive in the culture of the last century, namely composing music for theatre plays.
Karol Furtak