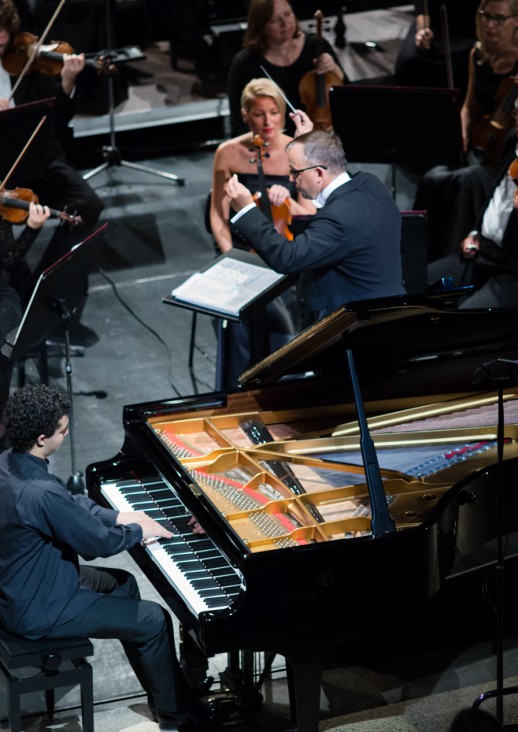 Kuyavia symphonically
Concert
Kuyavia full of music uproar!
Location
Concert Hall of CKK Jordanki
The concert will be part of the project "Kujawy pełne muzycznej wrzawy!"
Co-financed by the Minister of Culture, National Heritage and Sport under the Programme of the National Centre for Culture EtnoPolska 2021
---
Artists:
Piotr Banasik – piano
Toruń Symphony Orchestra
Dainius Pavilionis - conductor
Programme: 
F. Chopin - Fantazja na tematy polskie A-dur op. 13 
M. K. Ogiński - Polonez a-moll "Pożegnanie Ojczyzny" 
F. Chopin - Polonez As-dur op. 53 
W. Żeleński – Dwa tańce polskie op.37 
M. Cynk – Dyna kujawska, Kujawiak TOS, Kujawiak dla T. 
R. Twardowski – Trzy tańce polskie 
W. Kilar - Polonez from Pan Tadeusz
---
There is no intermission in the concert.
The event will take place in accordance with current recommendations and guidelines.
Please read the rules and comply with the GUIDELINES FOR THE CONCERT PARTICIPANTS.
IN CONNECTION WITH THE ONGOING COVID-19 PANDEMIA and completing the statement to be given to 
you by staff on the day of the concert.