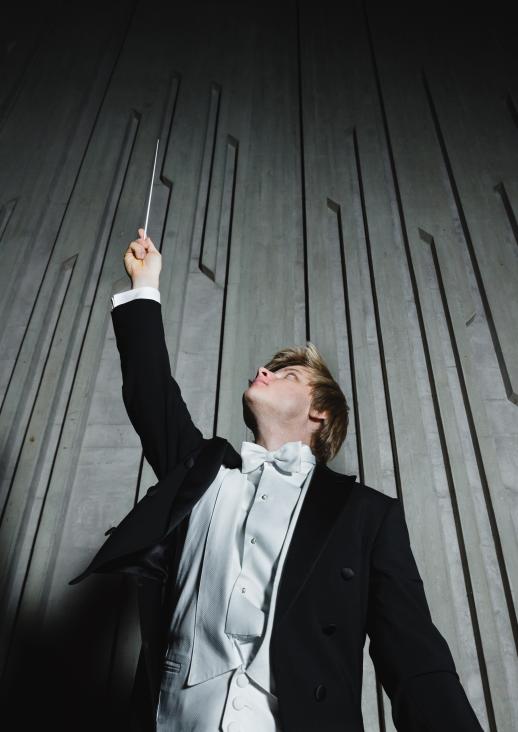 Musical bouquets for mothers
Concert
Conductor – Resident
Location
Concert Hall of CKK Jordanki
Mother's Day is a special holiday in which we thank those to whom we owe so much in life. We dedicate our musical bouquet to all mums, a bit classic, a bit innovative and fanciful.
Artists:
Piotr Orzechowski (Pianohooligan) – piano
Toruń Symphony Orchestra
Radosław Droń – conductor
Programme:
G. Rossini – Uwertura do opery Sroka złodziejka
H. Wars – Koncert na fortepian i orkiestrę
H. M. Górecki – Koncert na fortepian i orkiestrę smyczkową op. 40
M. Glinka – Walc - Fantazja
J. Sibelius – Valse Triste
J. Strauss – Odgłosy Wiosny
P. Czajkowski – Walc z baletu Jezioro Łabędzie
---
The concert co-organised and co-financed under the Institute of Music and Dance "conductor – resident" programme.
---
PIOTR ORZECHOWSKI 'PIANOHOOLIGAN' 
A pianist, improviser, and composer. A graduate from Berklee College of Music. A laureate of several prestigious awards, by the critics hailed 'the most creative and uncompromising artist of the Polish young jazz'. After a spectacular victory at the Swiss Montreux Jazz Solo Piano Competition 2011, he has been performing all over the world and every subsequent record he has released appeared to be an important cultural event. His style being a synthesis of genres, escapes simple classifications and is impossible to be pigeonholed.
Piotr Orzechowski skillfully compasses the fields of classical and improvised music, often blurring the line between them. Such was the case with Experiment: Penderecki (Decca/Universal 2012) - his debut album, hailed a phonographic bombshell; the artist succeeded to find the core of Penderecki's style through the translation of the orchestra layers of his works into solo piano pieces. His second solo album 15 Studies for the Oberek (Decca/Universal, 2014), artistically analyzing particular elements of the Polish dance – oberek, also combined the genres of folk and contemporary music with jazz. His last, double-record album 24 Preludes & Improvisations (Decca/Universal, 2017) is a bold attempt to analyze the idiom of improvisations, but also constitutes a specific résumé of the artist's so-far activity.
As a leader of High Definition Quartet ensemble, he has broadened the performative concept of a jazz band. It has been reflected within the award-winning debut album Hopasa (EmArcy/Universal, 2013) involving the authorial compositions as well as the ensemble's second album Bukoliki (ForTune, 2015) which constitutes the authorial arrangement of W. Lutosławski's music (ForTune, 2015) and after less than three months from its premiere, was added to the prestigious list of the best Polish albums of all time by the Jazz Forum magazine. The album Dziady (Anaklasis, PWM) launched in November 2019 has become an unprecedented jazz and electronic sound performance illustrating the second part of the drama written by Adam Mickiewicz. Apart from High Definition Quartet, the recording had been enriched by the pioneers of the ambient music: William Basinski, Fennesz, Krzysztof Knittel, Igor Boxx, and Robert Rich. The record has already been announced the best album of the year by the JazzPRESS magazine, RadioJAZZ.FM, and Polish Jazz Blog.
As a soloist, Piotr Orzechowski performs the classical music repertoire with the leading Polish orchestras such as the Sinfonia Varsovia, the Polish National Radio Symphony Orchestra in Katowice, Polish Radio Symphony Orchestra in Warsaw or the AUKSO Chamber Orchestra. Improvised, passionate cadences have become the hallmark of his performances. Together with Marcin Masecki and in collaboration with Capella Cracoviensis, he released the album Bach Rewrite (Decca/Universal, 2013) which involved recordings from the harpsicord concerts of the pieces by J.S. Bach performed on the Rhodes piano. In 2017, there was released the album Henryk Wars. Utwory Symfoniczne (Polskie Radio, 2013), on which he performs the lately rediscovered Koncert na fortepian i orkiestrę (Concerto for Piano and Orchestra) by Henryk Wars together with Polish Radio Symphony Orchestra. Recently, also the album Works for Rhodes Piano & Strings (Anaklasis/PWM) has celebrated its premiere; with the accompaniment of the AUKSO orchestra, Orzechowski interprets four pieces individually composed for Rhodes piano (Zygmunt Krauze, Alek Nowak, Marcin Stańczyk, Sławomir Kupczak).
He has collaborated with the contemporary music giants such as Philip Glass or Krzysztof Penderecki. He has performed with the prominent artists of the international jazz scene including Randy Brecker, Avishai Cohen, Victor Mendoza, and Jacek Kochan. He has realised projects with the great figures of the pop music industry, i.a. Adrian Utley from Portishead, Skalpel or Natalia Nykiel. He has also given concerts with other outstanding artists such as Agata Zubel, Carlos Zíngaro, Oleś Brothers, Ganavya, Dorota Miśkiewicz, Michał Urbaniak, William Basinski, Fennesz, and Krzysztof Knittel.
Orzechowski has won 'O!Lśnienia' ONET Culture Award, 'Kryształki Zwierciadła' granted by Zwierciadło magazine, 'Kulturalne Odloty' by Gazeta Wyborcza, and the Grand Prix Jazz Melomani. He has been shortlisted for the most important Polish awards such as Korfeusz Muzyki Polskiej, Gwarancje Kultury (TVP Kultura) and Fryderyk. He graduated from Faculty of Philosophy at the Jagiellonian University in Krakow.
www.pianohooligan.com
Dofinansowanie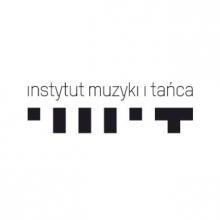 Zainicjowany przez Instytut Muzyki i Tańca program "Dyrygent – rezydent" ma na celu prezentację i promocję młodych polskich dyrygentów oraz umożliwienie im debiutu i nabywania praktyki wykonawczej w kontakcie z zawodowym zespołem orkiestrowym. Dyrygentem-rezydentem Toruńskiej Orkiestry Symfonicznej w sezonie 2018/2019 jest Radosław Droń.