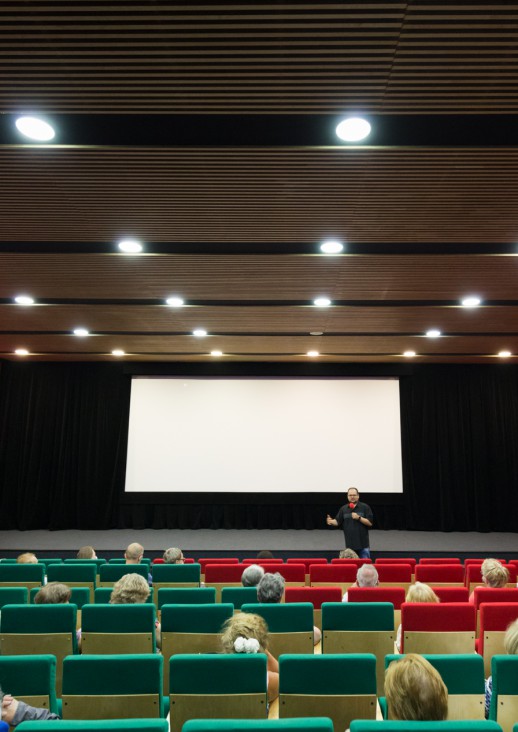 Screening of the film
Great composers - Great anniversaries
Movie
Location
Cinema Centre CSW
Entrance
Admission free - free tickets*
Nannerl, la soeur de Mozart
During the Mozart family grand tour, a cracked carriage axle forces Leopold Mozart, his wife Anna, 14-year-old Nannerl and a rambunctious 11-year-old Wolfgang to seek shelter in the nearby Fontevraud Abbey. There Nannerl develops a friendship with 13-year-old Princess Louise of France, who is being brought up in the Abbey, along with two of her sisters. This leads to an encounter at Versailles with her brother, Louis, Dauphin of France. Nannerl, an accomplished harpsichordist and singer who helps support the family as part of a brother/sister act, yearns to compose music and play violin, but her father, Leopold, forbids it. The young, but recently widowed Dauphin takes an interest in her and her music that edges toward romance. But he breaks off the relationship when he becomes engaged to Maria Josepha Amalia of Saxony. Princess Louise enters a convent and urges Nannerl to stay away from the Dauphin who is struggling to avoid the debauchery of his father, King Louis XV. A bizarre final encounter with the Dauphin and his new wife ensues. Nannerl and Princess Louise reflect on how their fates would have differed had they been born male.
Director: René Féret
---
The event will take place in accordance with current recommendations and guidelines.
Please read the rules and comply with the GUIDELINES FOR THE CONCERT PARTICIPANTS.
IN CONNECTION WITH THE ONGOING COVID-19 PANDEMIA and completing the statement to be given to 
you by staff on the day of the concert.