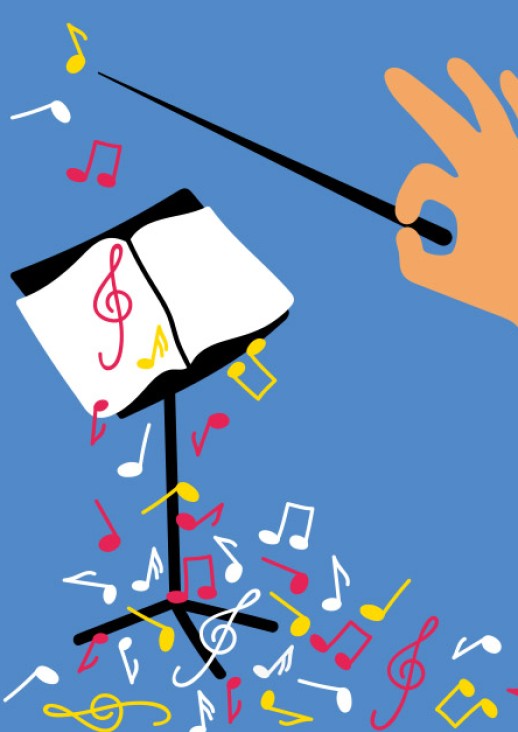 W roli głównej mandolina | Palcem po partyturze
Concert
Palcem po partyturze
For children
Location
Chamber Hall CKK Jordanki
The concert is being held as a part of a project: "
Palcem po partyturze
"
The concert at 3:00 p.m. is for children aged 0-6
The concert at 5:00 p.m. is for children aged 7-11
 
Do you like film music? We do too! And we can't wait for the event that will be organised in August as part of our project!
Campanella is an outstanding mandolin orchestra that will bring along rarely seen instruments – mandolins, bells and banjos – to perform various hits of film, classical and popular music. You need to hum, quickly rub your hands and have a clear head because the concert will also be a quiz and we strongly encourage you to participate in it!
 
Artists:
 "Campanella" Mandolin Orchestra
Programme:
Vangelis - Chariots Of Fire
Sting - Fields of Gold
Y. Tiersen - J'y suis jamais allé
A. Kurylewicz - Polskie drogi
A. Silvestri - Forrest Gump
A. Badalamenti - Twin Peaks
H. Zimmer - Crimson Tide
I. Kamakawiwo'ole - Somewhere Over the Rainbow
J. K. Pawluśkiewicz - Dni, których nie znamy
T. Sygietyński - Dwa serduszka z filmu Zimna wojna
M. Lorenc - Taniec Eleny z filmu Bandyta
H. Zimmer - Tennessee z filmu Pearl Harbor
Campanella has existed for 51 years. It was established in 1971 by its first conductor, Stanisław Fiegel. Since 1985, it has been run by Anna Filipska and Adam Filipski, music teachers. Since 2006, they have been supported by their daughter Magdalena Filipska, who is the second conductor and president of Campanella, as well as an arranger, pianist and singer. In the years 1971-2020 the Campanella Orchestra was located at the Primary School in Cekcyn and since 2021 its has been located in the Commune Cultural Centre in Cekcyn.
The orchestra is made up of students and graduates of the Primary School in Cekcyn. Currently, the touring ensemble includes 50 people. The orchestra uses the following instruments: first mandolins, second mandolins, third mandolins, acoustic guitars, bass guitar, grand piano, first accordions, second accordions, bells, flutes, drums and percussion instruments. Its repertoire includes mainly film, popular and jazz music, as well as Christmas carols.
The orchestra has released 8 albums:
1. Podbój raju (1999)
2. Tajemniczy ogród (2002)
3. Narodzenia czas (2003)
4. Mandolinki z Borów (2012)
5. and 6. Mandolinowe impresje – album (2016)
7. Całą noc padał śnieg (2016) 
8. Żyć wiecznie (2021); the last four albums feature Tytus Wojnowicz
Throughout the 51 years of the Orchestra's activity, about 500 students have played in it. The Orchestra has given over 450 concerts all over Poland and abroad: in Lithuania (2001), Ukraine (2004), Germany (2005), Greece (2008) and Belgium (2010).
The achievements of the Campanella Orchestra include:
- Grand Prix of the Provincial Competition for Choirs and Orchestras of Kujawsko-Pomorskie Province in 2021,
- Award of the Minister of Culture and National Heritage at Bydgoszcz Music Impressions in 2019,
- Award of the Marshal of Kujawsko-Pomorskie Province in 2018,
- giving concerts with Tytus Wojnowicz, a master of the oboe, in Brussels, Bydgoszcz and Cekcyn,
- recording 8 albums, including 4 featuring Tytus Wojnowicz,
- giving a concert with Maryla Rodowicz conducted by Adam Sztaba at the 44th National Festival of Polish Song in Opole in 2007,
- giving concerts abroad and all over Poland,
- publishing a monograph entitled Campanella z Borów Tucholskich (Campanella from the Tuchola Forest) by Alina Wajda and Kazimierz Wajda,
- cooperating with the Feliks Nowowiejski Academy of Music in Bydgoszcz,
- participating in a documentary entitled KULT - FILM thanks to Tomasz Glazik, a former member of the Orchestra,
- being featured in a Polish nationwide music textbook for grade 6 entitled Lekcja muzyki (Music Lesson) and written by Monika Gromek and Grażyna Kilbach,
- being featured in numerous B.A. and M.A. theses, as well as media reports, radio broadcasts and television shows.