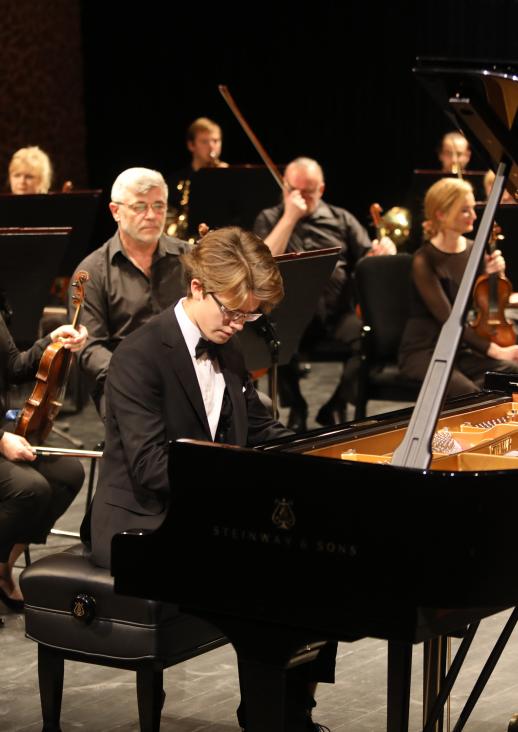 Vivaldi & Chopin - Concert with ZSM students #1
Concert
Great composers - Great anniversaries
Broadcast online
Concert on the 280th anniversary of the death of A. Vivaldi
The event will be part of the project "Great composers - Great anniversaries"
---
We invite you to an online concert, 
which will be broadcast on April 17 at 18:00 on our YouTube channel.
The concert will be available on our channel to 30 June 2022. 
---
If you would like to support our activity in this difficult time, we encourage you to make a donation of any amount. All donations are allocated to the statutory activities of the Toruń Symphony Orchestra.
Click here to make a donation.
---
Artists:
Iga Czyżykowska - vocal
teacher: Anna Niemiec – Mościcka
A. Vivaldi – Domine Deus aria from soprano from Gloria D-dur RV 589
Martyna Dąbrowska - flute
teacher: Marta Klimczak
A.Vivaldi – Flute concerto in D major 'Il Gardellino' Op. 10 No. 3 RV 428, mov. 1st
Klara Grochowska – cello
teacher: Dorota Bojarczuk
A. Vivaldi –  Cello concerto in A minor RV 418, mov. 1st
Julia Kędzia – violin
teacher: Grażyna Witkowska
A. Vivaldi – Winter from The Four Seasons, mov. 2nd and 3rd
Stanisław Oracz – piano
teacher: Magdalena Stopińska
F. Chopin – Piano concero No. 1 in E minor Op. 11, mov. 1st
Toruń Symphony Orchestra
Marek Wroniszewski - conductor